Shopping Basket
Your Basket is Empty
There was an error with PayPal
Click here to try again
Thank you for your business!
You should receive an order confirmation from Paypal shortly.
Exit Shopping Basket
       In 2006 a friend brought me a shoe box overflowing with letters. They were letters home from a much admired Uncle she did not remember getting to meet. Her family said she had met Rick, but she didn't remember because he was sent to war when she was still a toddler and, he did not come home. She only knew him from his letters home and family stories.
       It was a huge affair when a letter came from Rick. The family and neighbors alike would gather and listen as one person read aloud. Then, Rick's letter was passed around to all so they could read it for themselves. Rick's letters were always about, and in this order, his horses, asking about family, girlfriends and friends and going on about the dances they would all attend when he got back from the war. He would write about running into so-and-so from the next town or ranch while he was on this island or that base. He wrote about new friends made while on his tour of duty, and how much they were all looking forward to hugging their families, kissing the girls and getting back to the home fires. He always wrote that it would be soon, real soon, they would see him coming over the fields, galloping home a'horseback one of his Mustangs.
      My friend asked if I would pull some of her Uncle Rick's story out of the letters, and write some poems to help her tell his story to her grandchildren.
Here are two of the poems which manifested from the letter box.
Uncle Rick
Uncle Rick was just a boy in his teens
in the Great Depression, a life far too lean.
So, with only a compass, a canteen and his horse
He left his poor family with great remorse.
While working cattle and breaking colts
some outlaw studs and a few plain dolts,
He met a wise rancher who saw he had mettle
and made Rick a cowboy of finest fettle.
The blood of the horse flooded Rick's veins,
directing his life like the seasons change.
With an iron hand in a velvet glove
he'd break wild mustangs, his first true love
To this type of work Rick's kind spirit was bent
and while training the ponies, his soul was content.
His whole reason for living was riding his horses
yet, when duty called, he joined the Armed Forces.
From the confines of war's regimens
Rick wrote of his horses to family and friends.
Dreaming on paper of times yet to be,
once more with his ponies, he longed to ride free.
But, battle cares not for a young man's dreams.
And, even honor and glory with fate do convene.
So, during the war we fought with Japan
Rick never came home from the land of Saipan.
We still read his letters and talk of his tricks,
how he made fine horses & chased those mavericks.
Mostly we think of the great man that he was.
For man is made up of the things that he does.
Rick was a man of strength and resolve.
Just why he is gone, we won't try to solve.
We'll just picture him on his wild mustangs,
a-whooping with joy and riding the plains.
(( "Uncle Rick" by Nancy Elliott 2006 Sonoran Desert Sage Publishing))
Stand for the Flag
They ride for the brand and they ride for the flag
They're not afraid to ride point, nor too proud to ride drag
They've ridden in sun, wind, snow and rain
They ride through hells canyons with no disdain
There's a life they love and refuse to surrender
Brave young soldiers all the world should remember
They hail from our mountains, valleys and towns
They ride for you, now, on the worlds battle grounds
They're fearless, undaunted, not just any mans' sons
They're fighting for you, The Fortunate Ones
They follow the colors and heed the call
With American spirit and gut where-with-all
They've fought for you since before you were born
For hundreds of years they've vowed and sworn
To fight for your children and grandchildren too
Till the Lord himself comes, they will follow it through
These freedoms we have were hard won with the blood
Of our brothers and daughters in the gore and the mud
And those stars on our flag are a sign for all man
That oppression and fear are not part of the plan
Now a soldier takes personal every star, every stripe
'cause he's charged hells gates for your freedoms, your life!
Stand tall, lift your hat, whoop a warrior's cry
Put your hand on your heart when our flag goes by.
(("Stand for the Flag" by Nancy Elliott 2006 Sonoran Desert Sage Publishing))
If you would like to use this story or the poems, just give me credit. It's the courteous thing to do.
Nancy Elliott
Singer, Songwriter, Storyteller, Seamstress, Dreamer
520.705.5901
www.nancyelliottmusic.com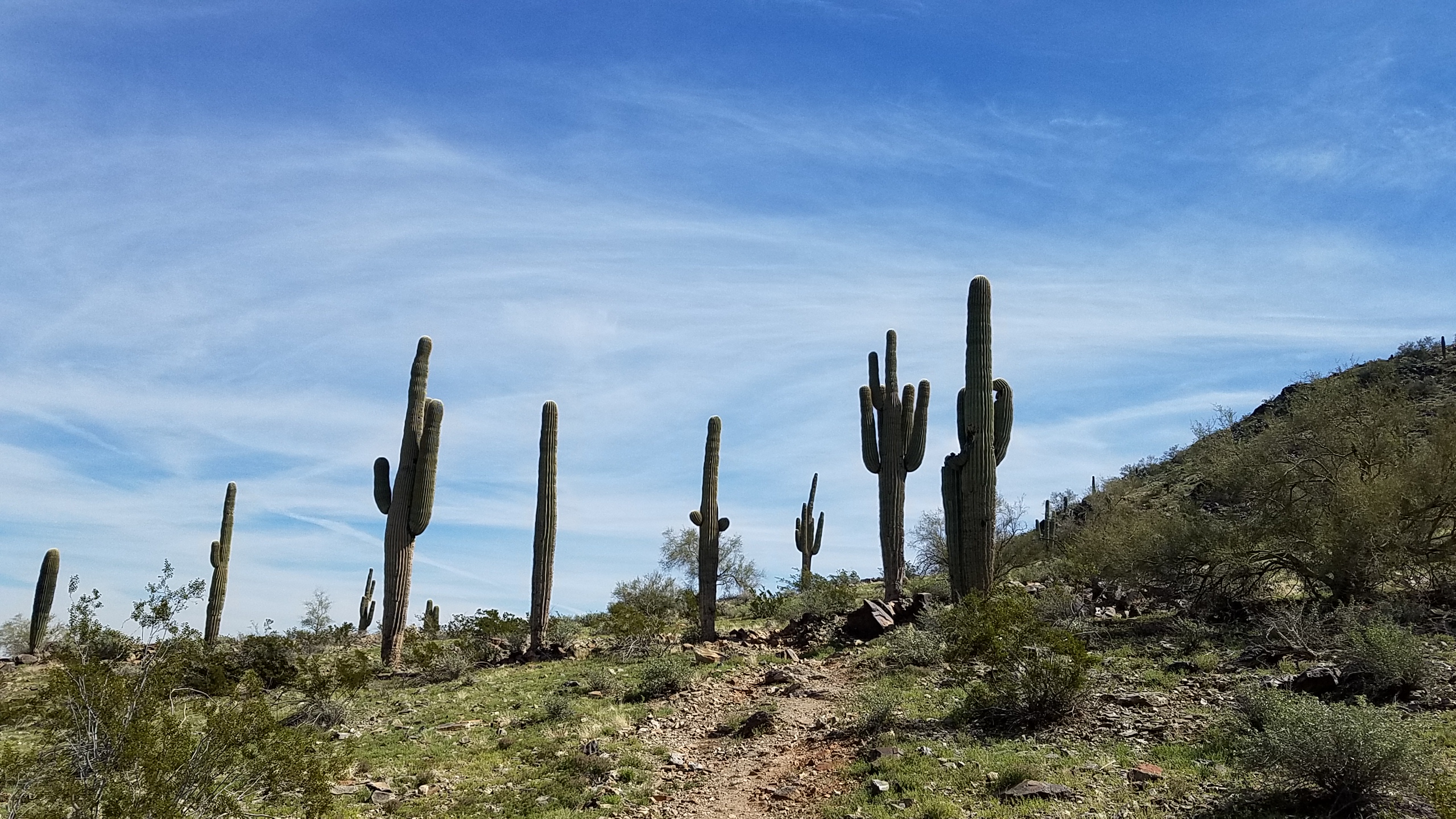 The Voice in the Desert

 

Searching through the desert, there is something I must find

I know You are out there, I hear You calling all the time

With a voice as sweet as fillaree, dancing in the desert wind

Drifting from each rocky slope,sandy wash and bend

 

I chose to ride a crooked trail, of which You know the scope

Shameless acts, wasted time, shattered dreams and hopes

Yet still, Your voice is filled with peace, alluring, ever there

Singing to this broken heart a vow of love and care

 

I met You once when I was young, then just turned and rode away

to live a life I thought was grand, and promptly, went astray

Now, my back trail, it still beckons me and probably always will

But, I think if I keep riding, I'll find You round that next hill

 

As I dismount to watch the sunset, all the desert has gone still

Not a whisper of the wind, not a click, or peep, or trill

Then, the sun explodes atop the mesa and I dare not even breathe

Light sweeps across the desert floor and pools around my feet

 

Saguaros stand like soldiers of God, halos of light through their spines

Swashbucklers of Glory, steadfast, protecting, arms stretched out in mime

Each rock and leaf is set ablaze, and the silence pounds in my ears

My soul is drenched in the beauty and wonder that thrives in this world so severe

 

With the hilltops a fire, the canyons in shadow, the day snaps off like a lamp

My blood still rushing, mind over run, I mount and head back to camp

I hear your voice, I feel you out there, but one thing remains a fact

I've ridden for years cutting for sign of those promises made way back

 

That gun toting preacher, he told me himself, and preachers never lie

That You'd never leave me and You'd always love me, and be there to help me get by

I've had some bad rides, a scrape or two, times with my back to the wall

Yeah, I survived, but can't help but ask, just where were You through it all?

 

Reflecting on the wrecks I've been in and the tragedies life has brought

Decisions I made, trails I chose, the glory in life I sought

I'd laid down a pattern of endless mistakes that only compounded my plight

"Poor, pitiful me, all the world is against me" yet, still maintaining I'm right!

 

But, You never left me, You never forsook me. You rode out front the whole time.

That's why I heard Your whispering voice, and now it's ringing like a chime!

You came down here and lived among us so we could see that You're for real

And now, it's about learning Your lead, and never about how I feel

 

All these years I've been fighting my own head, doing things my own way

It's a shame I was too dang stubborn to see how things should really play

It's tough to admit, but I realize now, I just didn't want to understand

That in spite of it all, I'm alive and well, 'cause You let me ride in the palm of Your hand

 

Copyright Nancy Elliott Music & Sonoran Desert Sage Publishing September 27th 2006

Journal

February 23, 2019

      Has it really been September since I last made an entry?

      There is so much to catch up on.

      Tall Tree kept me very busy for the last few months and I am not sure things have slowed down much at all yet. The mailing out to DJ's has begun and also seeking out new Radio Stations out side of where I had been sending music for the last ten years or so. I am sending out to stations with more Folk inclinations and less of the Cowboy/Western side of things. I hope that makes a difference in how well received my album is, that Tall Tree falls into the right hands to get this music out to the hearts who are waiting and listening for this music. I do not have the words to express how pleased I am with this record, with the artists who contributed their skill, how blessed that Ismael heard that something in my music that made him want to work with me to create the South~Western Americana sound. But, I gush, and gushing is not very becoming.

      I have made mild threats over the last couple of years to leave social media. I find many of the posts in my news feed, especially on Facebook, are merely re-posts of something found to be clever, or profound but essentially are quite empty. They are the personal opinion of someone who, while they have every right to their opinion and their feelings, has fallen prey to the false idea driven by social media that one should say everything one thinks.

      There is another good lot of posts that are deliberately antagonistic, and people cannot seem to see through this as a means of bringing attention to self. It is one thing to poke good natured fun at a person or situation, it is another to make an effort to hurt. I have come to believe that social media is at the top of the list of social engineering groups and no, not one of us is exempt from being engineered no matter how well you think you have it all figured out. My perception is that everyone thinks they are wearing sunglasses and, therefore, will not be caught staring. That as long as the screen is between the typist and the world permission is given to disregard civil interaction and there is no need for respect of another person, their station or even their feelings. That mis-belief has transferred to human interaction off the screen. But, the cold, harsh, sarcastic way of speaking began to be presented to us as humor thirty years ago with Television. I did not watch shows like "Friends" and the new "Saturday Night Live" then for the same reason I do not appreciate biting sarcasm now. The only good thing I have discovered by witnessing this behavior on social media is that it clues me in about the apparent cruel side of people who I interact with personally, face to face. Quite an eye opener. Startling and off-putting. I do not want to see it or be part of it or "understand" it. Delete, you say. Un-follow, you instruct. Well, that takes time and energy I do not have or want to waste.

      Here is that threat, again. Maybe you will see me here and there, maybe in fits and starts, but find me less directly on social media and more indirectly by posting there through the music website. I am not afraid of missing out, I'm just fine with being left out.

      Maybe, you will miss me and come looking for me. I'll be just over here, busy with this living, you all are welcome to join me.




Love,

Nancy

September 4, 2018

It is not easy to create an album. But then, it is.

 

Songwriting, essay writing, writing poetry and writing my Spiritual Legacy is something I must do. I must to write to sort out my world. I have to be honest on the page, true to my self, or you the listener, the reader, will see right through the whole mess.

 

Some times the hard part is going back over what I wrote because I am not sure I want to let you in "there", but I know I have to. Most of the time, the hard part is putting pen to paper, and through that first writing, the editing and the writing again, that chiseling out process, I learn about me.

 

I hope through this, my process of writing, that you will learn about you, also. I hope to always leave room for a story to be your story, that I never clutter it up with so much stuff there is not a place for you, a gift for you. That is important because, although I would still have to write songs and stories, I could never stop writing even if you were not there to listen or read, ultimately the gift is for you.

 

When I first started writing songs I heard music beyond my guitar. I am not a schooled musician, but, I manage to get my point across with the music and have made efforts to grow and improve over the years in order to express my self more clearly and speak to you better. I have always hoped for an opportunity to have the musical compositions and arrangements of my songs be fulfilled as I hear them when I play them. I hear specific instruments, voices in harmony in particular places. Traditional instruments in traditional places in songs is not what I hear when writing or performing.

 

Some of the instruments on Tall Tree are what you might expect to hear, but not in "that place" in a song. Some of the instruments are ones you may have never heard of, or never thought of being played in this type of music. There are voices singing and speaking which are not what you might expect. I am thrilled and excited to surprise you! I am thrilled and excited to have a producer and engineer who is not a traditional thinker, who is creative and adventurous, who will take a risk with a "let's see what happens".

 

I created the South~Western Americana because while I can and do play Cowboy Music, I am not a Cowboy and have never claimed to be. While I can and do play Western, I am not a Western performer in the true sense of the word and have never claimed to be. Understanding one does not have to be a particular thing to write about it, neither were a good fit for where I believe my writing falls, which is nowhere in between and fairly far outside of those two genres, yet close enough I sometimes get invited to perform both genres of festival. They bill me as they want me billed. But, other venues want to know, "What kind of music do you play? How do we put you in the program?" Folk music was not quite the answer either. South~Western Americana is a combination of the terms I have heard often enough when audiences and followers attempt to describe what they are hearing. So, there you go.

 

Yesterday, I spent the day in studio with June Murphy, who is singing back up and harmony vocals for four songs on Tall Tree. I met June while attending a church in Mesa. June is the choir at Barrah Ministries. I invited her to go with me down to the Arizona Folklore Preserve and listen to Jon Messenger. She was very excited to go since she was new to the area and lost as far as where to go for music. It was a drive, but worth it all the way there and back as we learned about each other. When we got to the APF and the concert began, June could not contain herself and was humming harmonies softly under her breath on songs she had never heard before. Jon pinpointed her right away and smiled. When he sang Cohen's "Hallelujah", that was it, June broke out and Jon kissed her cheek, saying she could sing with him any time any where. You will hear June signing on Desert Motel(Tyson/McIntyre), A Horseman's Hands (Elliott/MacDougall), A Breath of Spring (Nancy Elliott) and My First Love (Nancy Elliott). Well, we spent the prior evening together working on the vocals while working on pizza and homemade spaghetti. So, when we got to Mi Casa, we had a good idea of where and what June was going to sing, though not how she would sing it. Ismael took her strong and sometimes unbridled signature voice in hand and the result is masterful. Bravado, an out and out cry, a sweet, sweet invitation, just some of the colors of June Murphy. Painting the songs on your heart.

 

Blessings, Nancy

August 20, 2018 Monday 

I write to explore. To learn who I am today, right now, who I am becoming and what my world is made of. To stay in my journey and find my direction in my journey, I have to write. I write to understand an experience, to lay it out on the paper, all blood, bones and guts, stir it around, re-arrange it again and see if it goes back together. And if it does, are they any extra parts leftover and what does that mean? I write to pare my mind down to the reality of the mystery, the next step, the next stop. I write with faith (faith is the assurance of things hoped for, the conviction of things not seen) that the writing is part of my journey, the map of my journey and a compass by which I am guided. 

Mostly,I write for me. Because of all of the above and because of things I cannot explain but hope to, one day. Hope, here, is hope that is knowing without a doubt. Not a sickly, weak hope of "well, I hope so..." which has no hope at all and is just something to say. 

But, do I write for you? No. I don't aim a word or a line or a song at any one person or group. If I write for you, we would both be disappointed because I would worry if you liked my writing or not and you would feel compelled to like or "like' my writing. Worst of all, that kind of writing feels mendacious to you and me. That kind of writing, worrying if you will "get it" or not, if you will understand my meaning, appreciate my twist of words and rhyme is not how I write. Letters are written to someone. Letters are where you make sure the other person knows what you mean. 

Part of my writing journey is reading, a lot of reading. Reading other's works helps you find your own words, gives you new thoughts to process from, angles you have never considered. I have often said that if it were not for Libraries I would be broke and have no room in my house. I do keep a collection of favorite books, though. Even when I worked in the parks and spent time living in a small tent, I kept a shelf of books. It was actually a wooden crate turned on its side with the books on the lower shelf and my lantern and such on the top shelf. A book I have always had a copy of is "A Sorrow In Our Heart, The Life of Tecumseh" by Allen W. Eckert. "My Side of the Mountain" by Jean Craighead George is another, although I think it is with the one of the grand kids right now. That kinda worries me some. Both books read as though they were the author's exploration of their own curiosity. And that's what makes them exquisite. Who was this man, Tecumseh? Did he really love Rebecca Galloway? How far west did he travel with his predictions of a total eclipse and an earthquake that would change the course of a mighty river? What would happen if a boy lived in a tree with a Goshawk for a best friend and yearned to discover the land of his grandfather? How would he survive? How would he eat? Dare he make any friends ?

 

It was a rainy, foggy November morning and I was driving from Marysville, Tn. to Nashville on the back roads. I took a left off the highway onto River Fork Road, a winding country two lane that ran beside a river. Under the canopy of an Oak that had refused to give up its leaves for the winter, I thought someone was standing there in the mist. As I passed I looked back, but I had made a curve and the tree and its lingerer were out of sight. I started writing Cold Night In Nashville right there on the road.

 

 

 

"It was raining when he saw her down on River Fork Road, he pulled over said, "get in, you're looking wet and cold."

 

A duffel and guitar, she tossed in the back seat then she jumped into the front and took her wet sock off her feet.

 

He turned the heater up and they drove for several miles 'for she ever spoke a word, then, she turned to him and smiled.

 

'Thank you, it was a cold, cold night in Nashville. I left early in the morning, and if you hadn't stopped, I might still be standing there, I might have missed my rendezvous, I might have missed it'" ~ from A Cold Night in Nashville, Nancy Elliott 2014

 

 

 

While I will tell or hint at what inspired a song, I often tell a story indirectly related to or, having nothing at all to do with the song which follows it. I am always loath to say a song is about this or that, because I do not want to cause the listener to have a predisposed ear. The misty figure beneath a tree on a Tennessee two lane looks like you want her to look and the "songs he never sang" are, you fill in the blank. I believe that is story to song.

 

"Write what you know" seems as superficial at "don't tell them, show them". While I understand the concepts behind both statements, I find them both lacking in depth and inspiration. And, in my own search for how to explain being painfully honest on the page, writing from your life experiences, being willing to zip open your soul and let all the world look, I am probably doing no better than anyone else. So, I will lead you to a story. A story is always the best way.

 

"I Can Only Imagine", written by Bart Millard of the band Mercy Me, is a 3x platinum song. It is multi platinum for one reason only, it grabbed people by the souls of their hearts and never let go. The movie made about the song is by far the best example I know of story to song. " Imagine" was at the theater last March for a short run and I missed it, but found the DVD at Target. Put it in your library and keep it, watch it often and when you get over it, then you can watch it for the lesson in writing anything.

 

 

 

Back in the studio tomorrow.

 

Blessings,

 

Nancy

July 11, 2018

 

There was another start on a new album in 2016. I went to a nice studio in Phoenix, one used by a friend and which is an award winner. But, I had, and still have, a sound I am looking for, and although we recorded a few tracks, I was not able to make my self understood as to what that sound actually is. Surely, and without a doubt, that was my problem. I did not have the words, could not find the descriptors, didn't know the vernacular, in order to be understood. There is a good first lesson. Not only do you have to know what you want, you have to know how to ask for it or you are going to get blank looks.

 

So, I went back to the drawing board. Well, indirectly, anyway. I put it on the back burner figuring once again, it just was not the right time. And, rightly so. I was still very much involved in the dispute over Mom's estate and knew the reflection of that would become a part of anything I produced. How could it not? Focusing on the sewing shop, playing the Sunday Brunches at Monterey Court and a few gigs here and there, I was keeping my head low and trying to build a new life, a new direction, put my self before new and broader influences, and, recover. Allowing recovery to begin was necessary before anything else.

 

The "need" to make a new album was to establish a line in the sand to which I could point and say, "See that on the other side? That is who I was. This, on this side of the line, this is who I am now." Making a new album was a way to separate myself from an old life and herald in a new life. That is was I was telling myself, anyway. What I came to realize is that I did not even know who the "who I am now" was, other than a royal mess. I did not want to record a royal mess. I lost sight of any value in my writing other than to my self. I did not see anything in my writing which could be of value to others.

 

Having people in my life who were happy to answer questions, guide me, encourage and even co-write with me was the first biggest happening to show me the way to grow. I began to see a value once again in my writing and music. Now, I wanted to grow more, settle in to this new direction before I got serious about an album which would be for you.

 

Last summer, in 2017, I went to Cavern Studio in Tucson and recorded demos on 22 pieces. I knew before going in not all of those pieces were going to be on an album, but felt it a good idea to have them permanently archived in their current state. Just taking that step felt like progress. I went back to writing, and asking musicians who are light years better then me, "What do you think about this?", "Could you give me a hand here, show me where you think I am trying to go?". All I heard back was, "Of course.", "Come on over.", "Oh, you bet!".

 

In November of 2017 I got a call from Ted Ramirez and Ismael Barajas, asking me to be a part of their new label. When they described the mission of their label to me, all I could say was, "I am in."

 

And, so, the learning really begins. Begins anew, continues in another direction. I am so happy you are along for the learning!

 

 

 

 

Recording began in December 2017 at Mi Casa Recording in Tucson. Ismael Barajas listened with me to the two disks of demo tracks and looked over the songs I had chosen for my new album. It was my first experience with a truly natural, gentle spirit as is Ismael. I had made good song choices, all of them strong, yet not every one of my choices would stay in the lineup. As we began recording, coloring out the story in each song, building the sound for each instrument, it became apparent a couple of songs were not for this project. They didn't fit in the story line. A new take on "murder your darlings" for certain. But, those songs were not murdered, merely set aside for another project.

 

When I first spoke with Ted and Ismael, I told them I wanted Hammered Dulcimer on at least three songs. Their response was, "Okay." Actually, it was better than just "okay". Ted is friends with Walt Michael, who was in town for a weekend in December, for Common Ground on the Border, a series of workshops in Tubac for music and the arts. Ted told me we would have to catch Walt as we could, but he was interested in my project and wanted to play on it. We caught up with him after a day of workshops and teaching and he played for Tall Tree, Thirty Some Miles and A Breath of Spring. I was mostly speechless, Walt probably thought I was strange. I was realizing I was beginning to experience my songs coming alive as I heard them when I wrote them. Even after this much time, when I hear those yet unfinished songs, the excitement of the session wells up, and I am anxious for you to experience it, too.

0

/