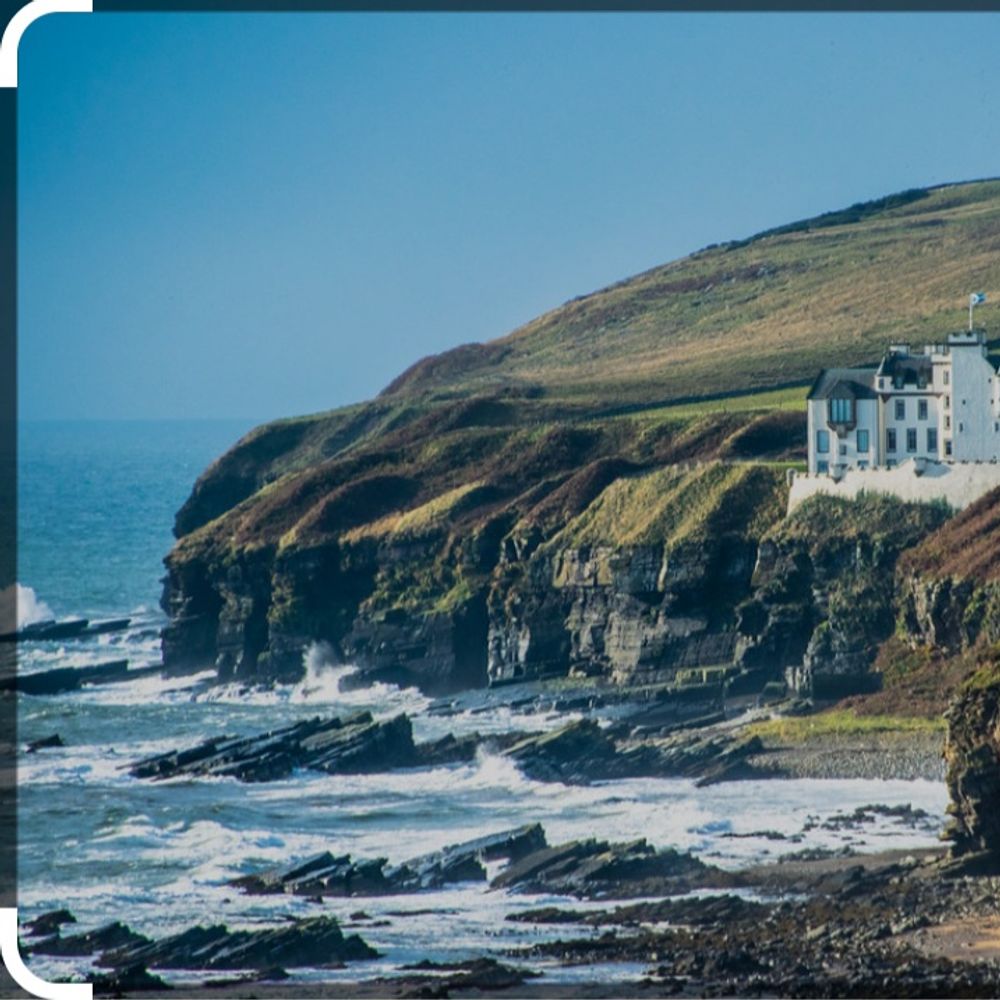 The Ruby Handled Knife
      "Autumn's On Its Way" is coming along. While it is still in the page design step of the process, we took a little trip up to the Moggollon Rim Country where the story is set, to have a look around for composite photo studies for "Autumn's" cover art. I happened to ask my friend, Chris, who ranches in rim country, for a specific photo possibility and, what luck! Chris sent us to a location where we found exactly what I was hoping for. I am not going to give that info yet, as I really want the cover to be a lovely surprise, especially for those of you who might live in or are familiar with the Moggollon Rim Country of Arizona. So, the anticipation builds for you, and for me! 
       In the last newsletter, I shared with you how the book came to be, how it sprung from the song, Autumn's On Its Way, the requests of its fans to know more, and how, and why, I finally decided to answer the questions the song provoked, by writing the book.
       When sitting down to begin, it came to me that I had no idea whatsoever how to write a book. But, I did know the characters in the book had to have names, birthdays, origins-they had to have backstories. When I sing a song, whether one of my own or a cover, the story in the song runs through my mind like a movie, and that movie is what I had to go on; I had to develop my main character from bits and pieces of images that floated in my mind while I sang the song. Just a day after deciding to get busy and write the book, I woke with the first two stanzas of a poem playing repeatedly through my mind. After the first cup of coffee, the rest of the poem settled in nicely. That poem is "The Ruby Handled Knife"
The Ruby Handled Knife
This knife was my grandfather's near one hundred years ago.
He took it from a pirate, whose sordid life he did forego.
Then, he rescued a fair maiden from the hold of that black ship,
and with this singing blade, he cut her bonds, and in the water they did slip. 
When they washed ashore near Dunbeath after three days lost at sea,
he knelt right there, she answered him, "Of course, I'll marry thee!"
And, he took her to America, a new land rough and raw
where she used this ruby handled knife to cut the cord on my dear Pa.
Now, this knife is worth far more than all its gems.
Its treasure is its History, and how through our lives it wends.
Its jewel encrusted beauty will a crying baby charm,
blade and point, hilt and shaft, keep us safe from harm.
When grandpa passed, he gave this knife to his first son, my Pa.
Now, Pa is gone, this knife is mine, and I often am in awe
just how it's played a stellar roll in daily mundane life,
bringing magic, and enchantment, to a lowly rancher's wife.
This ruby handled knife marks the first calf each spring gather,
and it's the only knife to carve the roast upon the Christmas platter.
This ruby handled knife pares midsummer's premier peach, 
and its been used a time or two to extend a desperate reach.
It's a comfort here, kept at my side, when face by an outlaw.
Why, it saved me from a bloody end at the panther's deadly paw!
It freed me from my stirrup once when I became ensnared,
and cut the throat of a favored mount when no bullet could be spared.
This knife will shave a callous, or double as a spade,
and its marked our name to each beam and post throughout this home we've made.
It counts the years since my husband died at each April's bright, full moon.
It cut the cords on all my babes, and will my grandchild's soon.
This ruby handled knife will one day pass from my hand to my son's.
He, too, will keep it at his side until his race is run.
And, so, this ruby handled knife steadfastly intertwines
our History with our future ever on, through the spans of time.
The Ruby Handled Knife © 2008 Nancy Elliott Music & Sonoran Desert Sage Pub.
      You will find The Ruby Handled Knife recorded as spoken word on the Bluebirds Singing On The Buffalo Road album, along with the song "Autumn's On Its Way" and the other songs inspired by and written for the book. There really is a Dunbeath, Scotland and Dunbeath Castle. #Dunbeath and #DunbeathCastle will take you to some great images.                                                 It's wonderful when you share this blog with your friends and family, it helps the music and stories reach as many hearts as possible.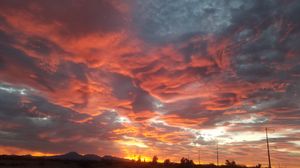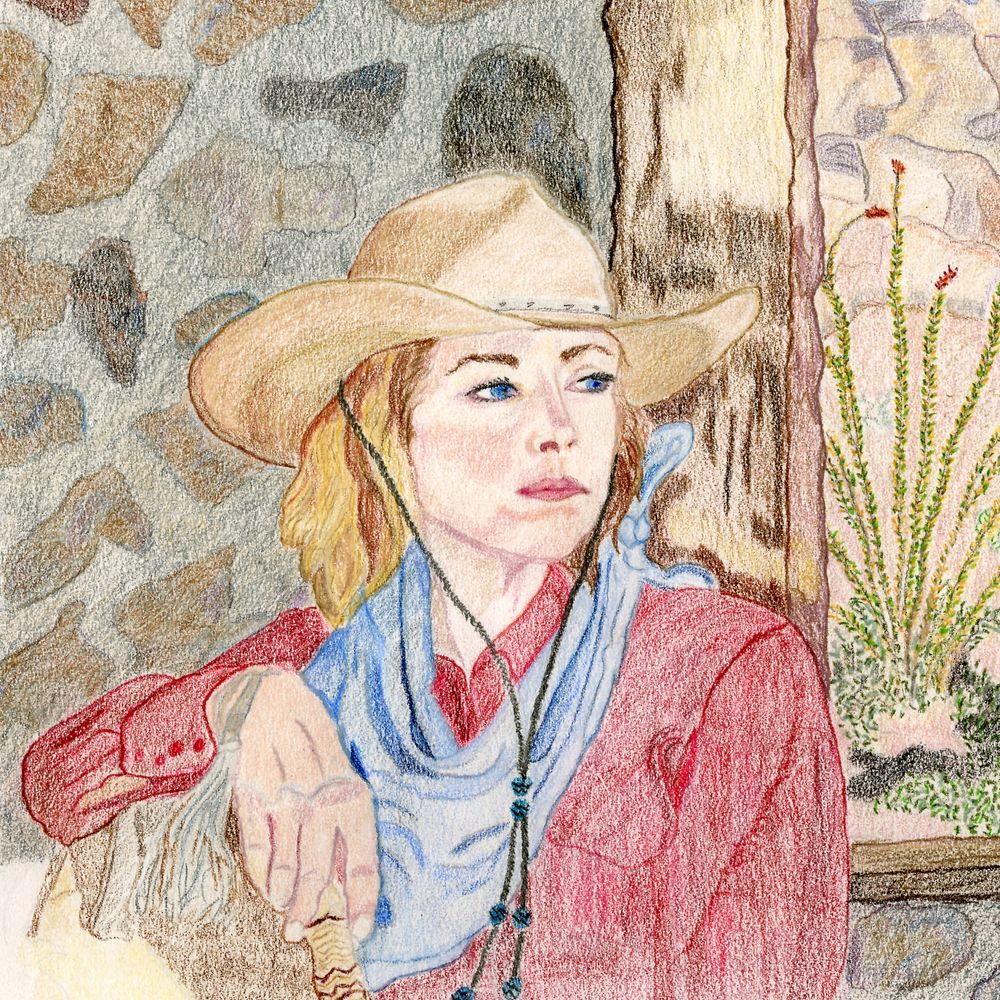 The Inspiration
           It all started in the early 2000's when I was riding with a friend who was raising five boys on her own. Imagine that. Five boys ranging in age from not out of diapers to not out of high school. Somehow, you have to feed them, clothe them, get them to school and keep the home place running as it should. Angie did all of this. By training horses at her place, she was able to be at home with the younger children and see to it the older boys got to school and athletics. All of the boys helped with the daily chores and it worked about as you would expect; a kind of loving and controlled chaos. As we rode along, Angie would share with me the adventures and misadventures of raising five boys and running a small outfit, and the song, Autumn's On Its Way, began to formulate in my mind.
          There are a handful of singularly strong, ranching women, who by sharing with me their personal stories of hopes, dreams, joy and faith, doubts and fears, heartbreak and survival in spite of odds stacked against them, all mingled together to create the main character in the song, and now the book.  Many of these women are still ranching, still making an indelible mark on the world, and our future, with their quiet yet powerful lives. 
          When Autumn's On Its Way was released as the title cut on a Western Folk album, it became popular and was receiving airplay. Many times I was asked, "So, what happens next?" "What does he say?" "Does Abby come home?"  All I could answer was, "I don't know, I had not thought about it past the last verse."   A couple of times someone would remark that the story line would make a good book. And, an author friend, Major Mitchell, was inspired enough by the song to write his book, "Canyon Wind," using part of my album cover art for the book cover. When his book was released in 2008, he let me know he would be at a Western festival at the Western Writers Of America booth, and for me to stop by so he could give me a copy. When I did so, I was approached by an elderly gentleman who said to me, "You are Nancy Elliott, I am a fan." As we shook hands, I responded with, "You are Elmer Kelton, and my Dad and I are big fans of yours."  I bought a copy of his memoir, "Sandhills Boy: The Winding Trail of a Texas Writer" and asked him to sign it for my Dad. Later, Mr. Kelton was in the audience for one of my performances, during which I sang Autumn's On Its Way. Afterward, he approached the stage with a copy of my album, Autumn's On Its Way, and a copy of Major's book for me to sign for him. He asked, "So, what does the soldier say?" When I gave my standard response, he replied, "You need to go find out."  Thus, began the writing of the book, Autumn's On Its Way.
          As the book was completed and I began to look for a publisher, I thought it a good idea to bring back the song on my latest album, Bluebirds Singing On The Buffalo Road. Please enjoy listening to Autumn's On Its Way by clicking on the button which takes you to the "Listen and Buy" page on this website. There you will find that Autumn's On Its Way is the first song on the Bluebirds album. Or, you can click this link to listen to Autumn's On Its Way