The Heart Of It All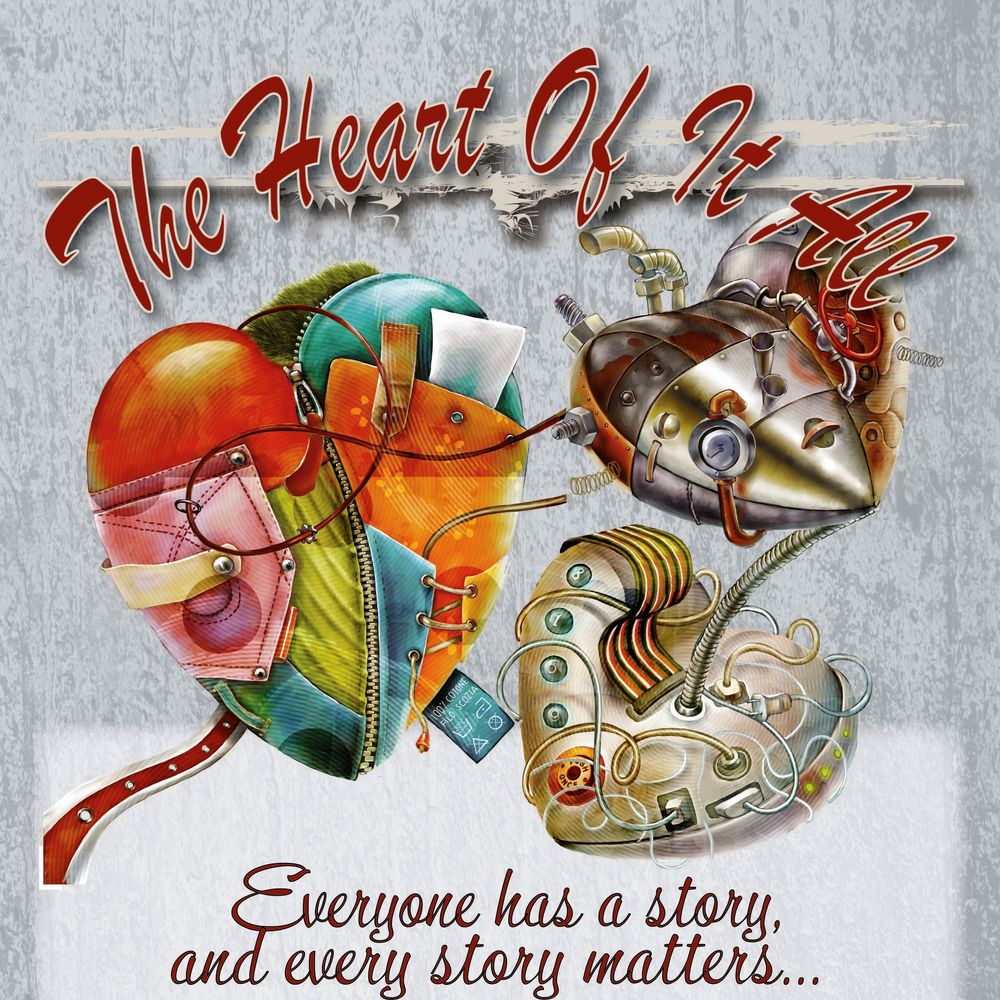 The Heart Of It All
The Importance Of Telling Your Story
By Andy Hurlbut, West Side Storytellers Newsletter
    Mark Compton and I  attended a workshop in May called "The Heart of it All," and that title speaks volumes about what Nancy Elliott has to say about storytelling.  She began the workshop by talking about her own story - her family, her parents, her roots.  In speaking about that she talked about her childhood, and one of the memorable things she said about the landscape around her family home was "we walked with reverence beside that river."  In that one sentence is spelled out the attitude that defines the vision of her mission—that every story matters.    
    Nancy Elliott is a singer, a poet, a cowboy/girl performer, a horsewoman, a tailor and seamstress, an entrepreneur, and so many more things, but certainly a storyteller.  Her program was interspersed with songs, poems, and stories, and each one showed how she created a particular story out of an experience or relationship.  These skillfully crafted treasures were like jewels of inspiration carefully placed in the program.  Her insight into ways to craft your personal stories, and how to get to the kernel of the story was a revelation.  As often happens when a skilled teacher presents an idea it seems so simple that you can't believe you didn't know it already.   
     Ms. Elliott's integrity in getting to the heart of telling colorful family stories that keep those folks you love in high regard was faultless.   Her willingness to speak to that issue made the sharing of those stories feel like a real possibility, and showed how one can share their experience in loving and enlightened ways.  This points up another of the qualities of this workshop that was so compelling.  In telling about her own mother's difficult times, she described a book she had shared with her mom about a figure in Arizona history that helped her mother recover.  The books that were recommended during the workshop were ones that Elliott was obviously conversant with, and that had a special meaning for her.  I would recommend contacting her for her booklist because it contains interesting material and runs the gamut from history to creating your spiritual legacy.     
    Elliott demonstrated her method for writing out her "morning pages" and described how she uses them.  She recommended ways to delve into your own thinking about your stories.  She talked about the kinds of stories that have power and how to approach a subject from different angles.  In short, she shared her "best practices" to borrow a phrase from business.  Her nurturing of the attendees extended to a supply of shawls that she had on stage, one of which she wrapped around a participant that was cold because of the air conditioning!  
    In the end the things she shared about finding stories that connect you to the land, to your family and to your spirit were the most meaningful.   But the words of wisdom that resonate with me most after this experience are ones that Ms. Elliott stated at the beginning, and reiterated at the end of her workshop:  "Allow the stories to come.  Stories come into your life at the precise moment they're needed."    So, too, does the teacher . . .     
Nancy has presented The Heart Of It All to groups both large and small, public and private, including;
Pima County Re-entry( a structured set of classes for those leaving the corrections facilities and re-entering society).
Survivors of Suicide (SOS)
Nancy is a certified presenter for the Pima County Library System
Church groups
Family reunions and other family functions
House Concert settings
For more information about a presentation for your group, club, agency or institution, please contact Nancy Elliott: 520.705.5901